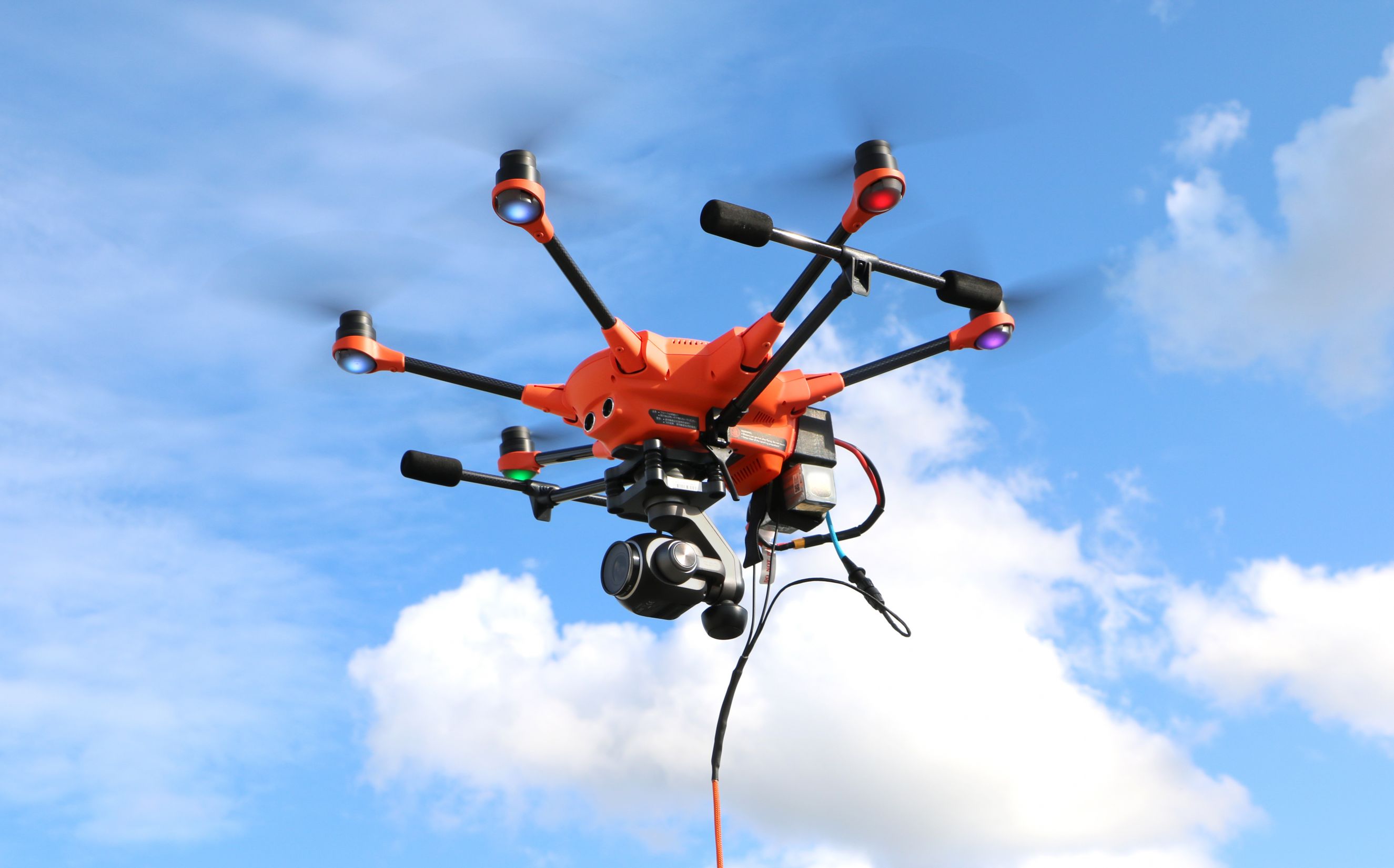 ---
The Tethered system, our new YCAP Certified Accessory, is the ultimate in tethered drone systems for the H520 and H520E. It consists of a ground power station, a lightweight tether on a reel and a Universal Aerial Power Supply (UAPS) that combined, power the H520 and H520E for hours at a time.
With a lightweight power supply at the drone end, it ensures that the payload capacity is maximised. The system is safe and easy to use, with a battery back-up in case of failure.
Orders are being taken from today.
KEY FEATURES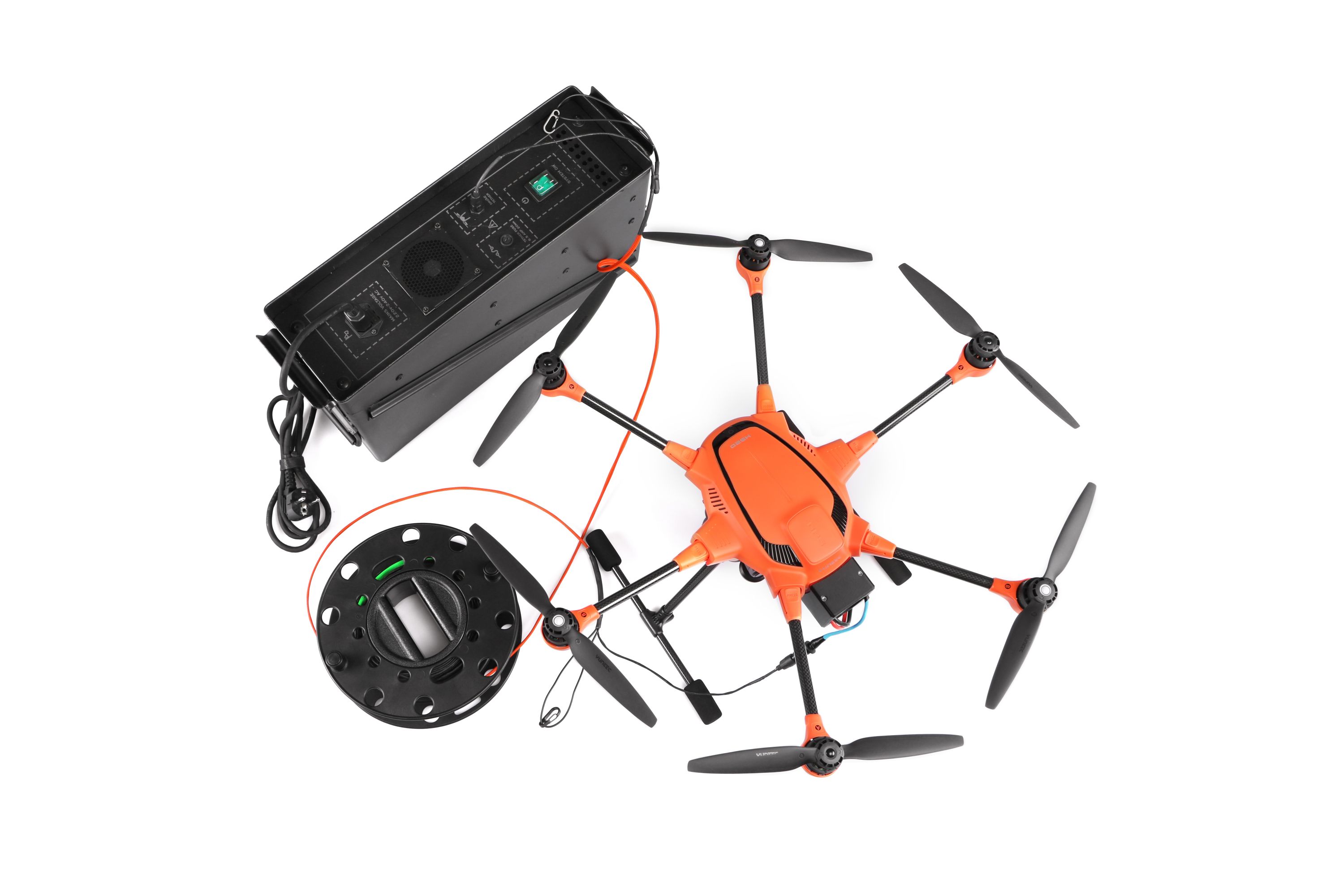 It allows the drone to stay in the air for extended periods of time
Up to 50m of flight altitude
Lightweight aerial power supply
Lightweight tether 8.4g per metre
Versatility and Portability - 4 different systems available that can be operated directly from a vehicle or from a mains supply
Tether Tensile Strength 98kg
Get access to new applications: permanent air surveillance, telecommunications, traffic monitoring, sophisticated industrial inspections, air quality monitoring and live broadcasting
Battery back-up in case of failure - approx. 4 minutes for landing
Safe to use - Low Amps/Low Current
We recommend
Yuneec H520E drone
Yuneec H520 drone
Yuneec H520E RTK drone
12 miesięcy - Warranty is granted by the seller for a period of 12 months.
12 miesięcy