This product is available in our stores
You can buy this product without placing an online order at one of our stores in your area. Check where the product is in stock.
Check availability
PRODUCT INFORMATION "H850-RTK" (YUNH850EUSC)
___________________________

The new H850-RTK is designed specifically with inspections, surveying, public safety applications and fawn rescue in mind.
Our hexacopter design offers more safety, power, efficiency, stability and capacity to carry heavier payloads.
Depending on the payload and weather conditions, flight times up to 65 minutes are possible. All H520E payloads are compatible with the H850-RTK.
This makes it easier for you to use our payloads on two different platforms: the H520E & the H850.
In addition to the performance and payload flexibility, great emphasis was placed on the H850 flight and data security when developing it.
Flight data belongs to you and to nobody else.
The H850 is equipped with a dual IMU, compass, barometer, dual RTK antennas and two smart batteries.
Even with only five motors running you are able to land the H850 safely.
You can install with one click the YCAP-certified Drone-Tag device for remote ID, which will become mandatory in Europe in 2023.
---
SPECIFICATION
  Weight: 5800 grams, with two batteries, unloaded




Maximum takeoff weight: 8800g

Maximum payload: 3000g

Diagonal: 850mm

Dimensions when folded: 440×365×470mm

Maximum climbing speed: 3 m/s

Maximum descent speed: 2-5 m/s

Maximum speed (horizontal): 20 m/s

Maximum flight altitude: 5000m above sea level.

Maximum flight time: 65 minutes (uncharged)

Batteries: 2x Li-ion HV, 6S,12800mAh, 23.1V

Positioning systems: GPS, Glonass, Beidou, Galileo

Hovering precision: Vertical: ±0.5m Horizontal: ±0.5m

RTK(RMS) precision: 1cm +1ppm(H); 1.5cm+1ppm(V)

Operating temperature: -20℃-50℃

Connector of payloads: X-connector

Compatible payloads : E20TVx, E90X, E30Zx, ETx, S42x, Lidar, Reflector and digital Speaker.

Top gimbal : Optional

Replacement of payloads and batteries: Hot-swap (during operation)

IP: x5

Obstacle detection system: Millimeter-wave Radar (optional)

RC controller: T-One

Available ports and voltages: GMAC 1000Mb, USB-C, USB-3 5Gbps, Aux 3.5mm, Micro-SD, 2x Power 5v+GND, 2x PWM,2x GPIO, 5v,12v and19.8-26.4v,

Operating frequencies: 2.4000-2.4835GHz & 5.725-5.850GHz

Software: PX4

Remote Identification (EU): LTE+Bluetooth, prepared for U-space (optional module)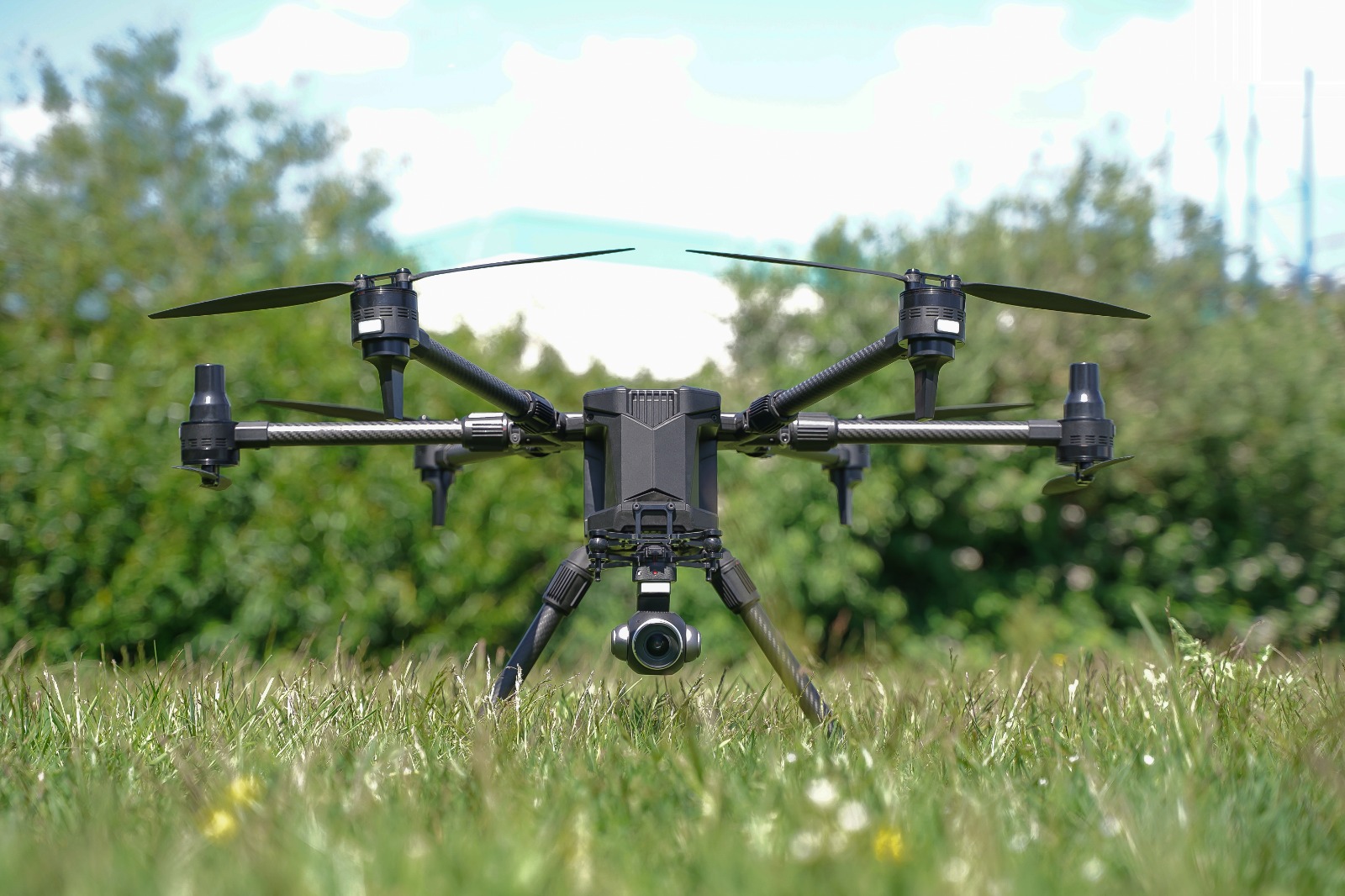 ___________
CONTROLLER T-ONE

    7-inch touchscreen




        screen resolution 1920x1200

        luminance 1000 nits

        range 15km FCC / 8km EU range

        operating time 8 hours

        battery 10,000 mAh/7.4V

        dual 40Mbps bandwidth

        dynamic frequency conversion

        IP x4

        high-performance Cortex A72&A53 processor

        Android 10

        32Gb ROM / 4 Gb RAM

        HDMI

        USB-C, USB-3 & USB-2

        Micro SD

        weight only 1.2kg

        locked data sharing
___________
MODULE RTK

    RTK (Real-Time Kinematic) module for high precision relative positioning: 1cm +1ppm(horizontal); 1.5cm+1ppm(vertical)





    Dual RTK antenna. The dual antennas on the H850-RTK ensure that one antenna is always transmitting in case one antenna is turned off.

    Maintain centimeter precision even in demanding GNSS environments.

    Built for faster and more precise mapping (e.g., complex surveys, inspections, mapping, 3D mapping).

    Position, velocity and time update frequency - 5 Hz.

    All data, including raw GNSS and other real-time data, can be recorded on board - and is available for PPK (Post Processed Kinematics).

    Support for signals of up to four GNSS constellations among GPS, GLONASS, Galileo and BeiDou.

    Compatible with all existing payloads for the Yuneec H520E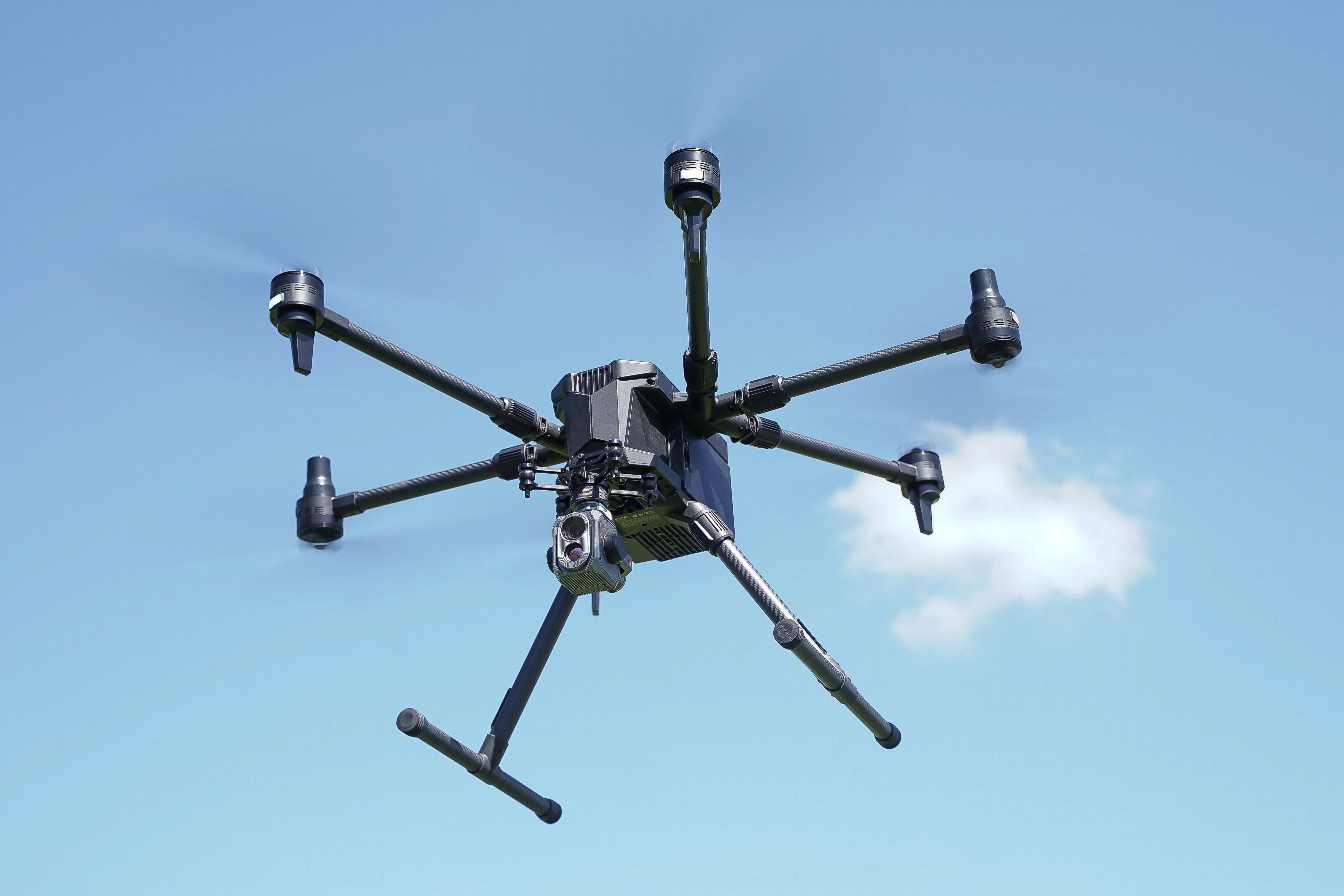 ___________
INTELLIGENT BATTERIES
    Dimensions: 98×58×149mm




        Battery capacity: 12800mAh

        Power stored: 295.68Wh

        Standard voltage: 23.1v (3.85v/cell)

        Charging voltage: 26,4V

        Battery type: lithium battery

        Fast charging: 1C (10A).

        Charging time: 1.5 hours

        Maximum continuous discharge current: 64A

        Maximum discharge current: 128A

        Weight: 1390g

        Operating temperature: 0℃+45℃
___________
CHARGING STATION
With the H850 Power Charging Case, you are able to charge four batteries for the H850 and two batteries for the T-one at the same time! Thanks to the hard-case design, you can store and transport them safely. The compact design makes the Power Charging Case easy to carry.

-3.5" color LCD display
-power 1140W (200v-250v)
-power supply 220V/110V
-transport case
-easy to use
-audible alarm
-compact dimensions (370×270×220mm)
-foam battery cover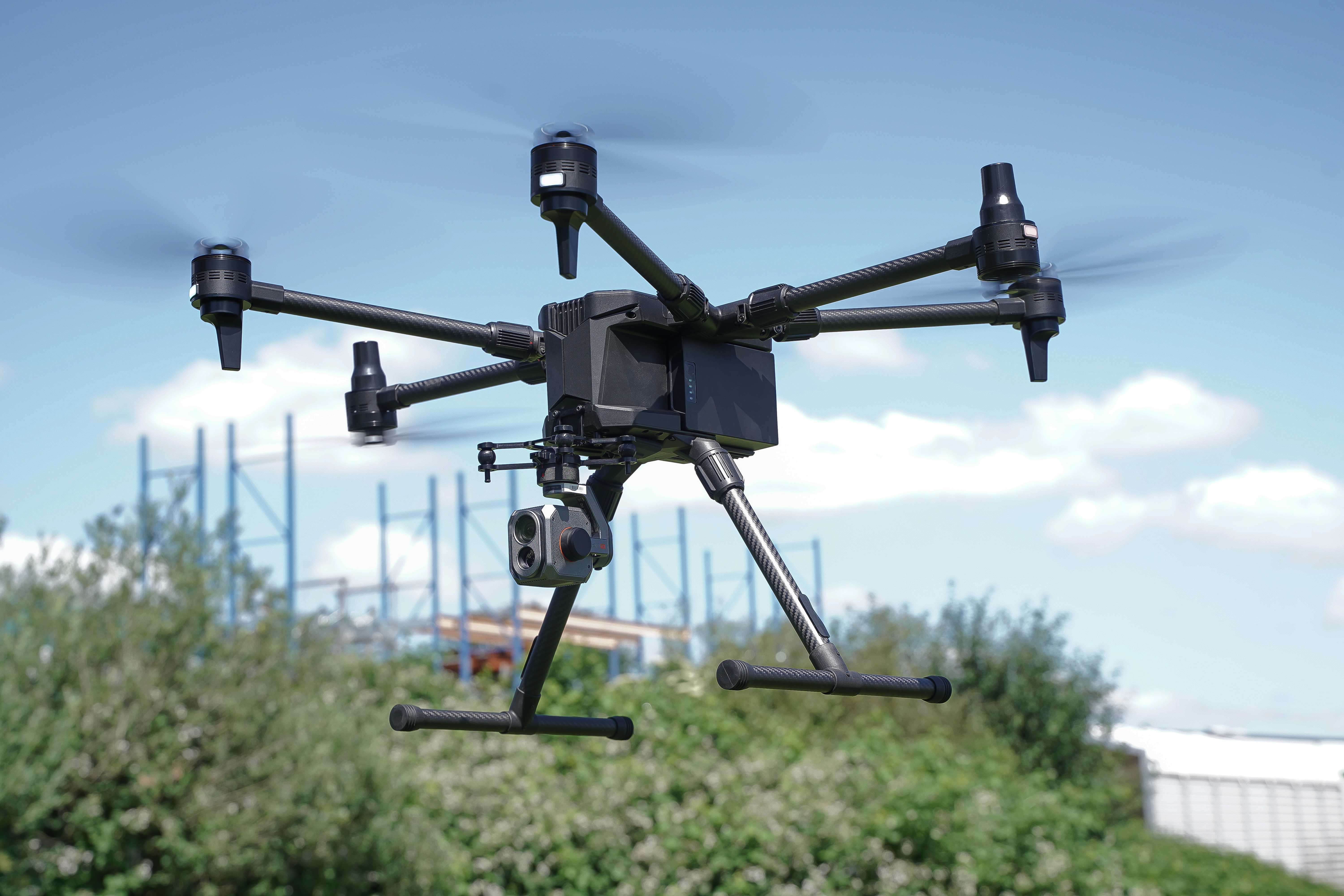 ___________
CONTENTS OF THE SET
1x Drone Yuneec H850-RTK
2x battery for the H850-RTK drone
1x T-one controller
1x rechargeable battery for T-one controller
1x carrying case
1x charging station C-box
1x repair tool kit
1x quick start manual
1x reference card

___________
CAMERAS AND SENSORS (not included)

PAYLOAD'Y | E90x | E30Zx | ETx | E10Tx | E20TVx |.

All payloads for the Yuneec H520E, including the LaQuinta multispectral camera and Atmon FL, are compatible with the H850.

___________
NEW PAYLOADS (not included)
   

42MP camera for surveying / photogrammetry




    Digital speaker 300-500 meters range

    Reflector with light output of 13400 lumens

    LIDAR Geosun GS100C+ with long range surveying capability
OPTIONAL (not included)
_________________
ZAPRASZAMY DO KONTAKTU